We're one week into the
One Room Challenge
and a lot has been going on around here. We made progress this week in terms of getting the ship lap installed and I can't wait to see what it looks like painted. We're also in the process of getting all the furniture, wallpaper and light fixtures ordered so that they'll be ready to install. I'll also run you through a bit of the design thoughts I had for this space.
Things we can check off our list for week 1:
-get shiplap installed
-order light fixture
-order crib
-order rocker/glider
-order wallpaper
-pick paint color
-schedule painter
-choose art prints
-start to look at window treatments
-schedule wallpaper installer after painter
Before we had the shiplap installed I debated doing the whole wall in shiplap and wallpaper on the ceiling but after seeing a couple inspiration photos I decided to take it 3/4 of the way up the wall and do wallpaper on top and I'm so glad I did this. When deciding to do this, keep in mind your furniture height. I wanted to make sure that it came up a good amount above the crib and dresser. It's easier to clean handprints off wood then it is wallpaper and we all know little ones are messy. I chose Benjamin Moore's
chantilly lace
for the paint color. I matched it to the white of the wallpaper because I didn't want it to be too bright or too gray and the chantilly lace was a perfect match. It also happens to be one of my favorite white paint colors. Yes, there are MANY white paint colors. We chose the
Benjamin Moore Aura
paint in satin because it creates a beautiful finish.
Now let's talk a little bit about how I came up with this design for the nursery. Before we found out we were pregnant, "SURPRISE" I had a design plan for my younger sons bedroom (which is now the nursery). I was so set on this design and couldn't wait to implement it so when we found out we were having another boy it was an easy decision when it came down to what the nursery would look like. As much as I love a serene nursery, I know the reality of how fast kids grow and how rough boys are on spaces. This is a room that will grow with him for years to come. If his big brother wants to move back into his room one day, he can.
I had a crush on
Leslie Mitchells
matchbox car prints years ago and knew I wanted to incorporate these into the room. These prints and the wallpaper were my jumping off point. The only hard part was deciding which ones to choose for the room but this one was one of my favorites.
For the wallpaper I knew I wanted to use this
Serena & Lily paper
after I installed it for one of my clients. It's such an eye catching print that is classic and will pair well with other colors and designs in years to come. It also looks amazing as a back drop to Leslie's prints.
For the furniture I had fallen in love with a crib that was $2500 and there is no way that was happening so I searched for something similar. I wanted simple with a modern vibe to it and I found this
Dwell Studio crib
with a much better price tag.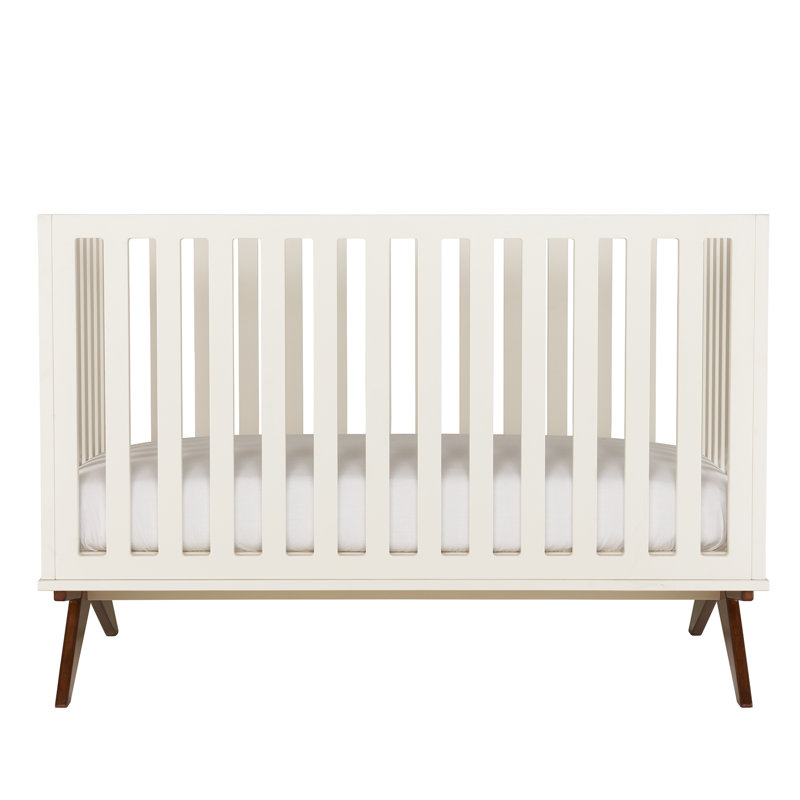 Since the layout of the room is difficult because of radiators (damn you old houses) and windows that aren't centered we have one solid wall that I am putting the crib and dresser on so I wanted these to look right sitting next to each other. I had searched everywhere for a decent sized dresser and guess what I ended up deciding on? The IKEA
Hemnes
dresser in my basement. This dresser has deep drawers and is a taller height which is great for adding a changing pad on to. It saved us some money too.
I also got lucky on the rocker for the nursery. I knew I wanted a recliner this time around but I didn't want it to look like a recliner. After testing out multiple I narrowed it down to 2 and the deciding factor was the recliner. The Crate and Barrel glider is seriously one of the most comfortable gliders so if you're looking for a glider I highly recommend that one. In the end we went with
Pottery Barns Wingback Recliner
. I was lucky to score the floor model heavily discounted which helped me tremendously because if I would have ordered it, it wouldn't have been here in time.
Cat approved too!
Next up on the list that I need to get going on so that they arrive in time is the window treatments. I've gone back and forth on this debating between a fabric roman shade or a woven shade and I think I decided on a woven shade with a blackout liner. I just have to figure out which one I like better for the room. Debating between these two colors:
1.


2.
As of now I think I can safely say we're on track to finish in time. With that being said, it is still early on and and newborns don't really care about deadlines and this is a fast turn around for a room.