The Super Bowl is this weekend and we are so excited for our New England Patriots. I know they're not a fan favorite but you have to admit that it's pretty impressive what Brady has done over the years. I may be a little biased as I've always been a Brady fan but no matter who you are cheering for or if you're just here for the commercials and food, I'm sharing some tips on how to plan a Super Bowl Themed party your friends and family will enjoy starting with the invites.
I'm a paper girl and always loved receiving invites in the mail since I was a little girl but times have changed and digital invites are what all the kids are using these days. It's faster, cheaper and you can manage RSVP's a lot easier. My go to for online invitations has always been Paperless Post. You can customize online invitations and cards to reflect your style. They offer free cards and a coin system. You can add or remove options, including envelopes, liners, backdrops and logos when creating your design. I love their selection of cards to choose from for planning events. I've chosen a couple of my favorites for the big game this weekend. Who will you be cheering for? Or are you just here for the ads?
Cute matching liner and envelope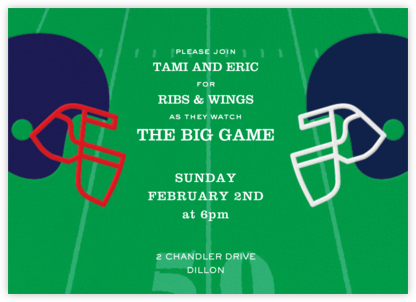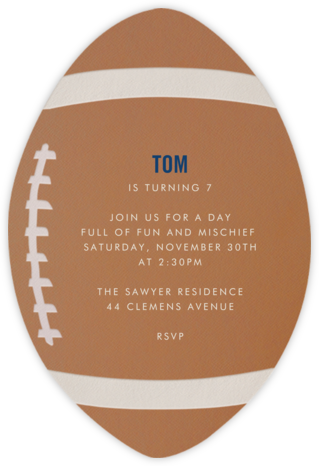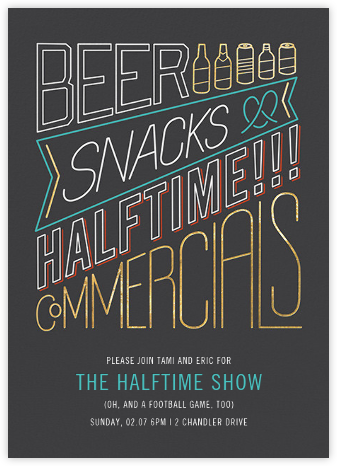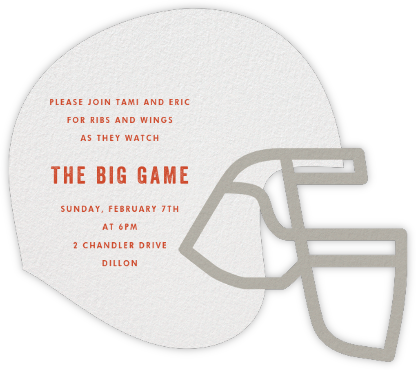 Later this week I'll be sharing some of my favorite Super Bowl Party recipes including my skinny buffalo chicken dip!